IRON BIOME+: THE SUIT OF ARMOR YOUR GUT NEEDS

The future of health is here...and it starts in your GUT! That's right, it turns out 70%-80% of your Immune System is in your gut!!! Your gut microbiome is the community of bacteria, fungi and other microorganisms living within your digestive tract.

Scientists haven't yet developed a recipe for an optimal gut microbiome. In fact, the "best" mixture of good and bad bacteria is likely unique to each of us. However, recent research suggests there's a connection between the composition of your gut bacteria and your risk of disease, inflammatory response and metabolism.

IRON BIOME+: REVOLUTIONARY PRE/POST BIOTIC FORMULA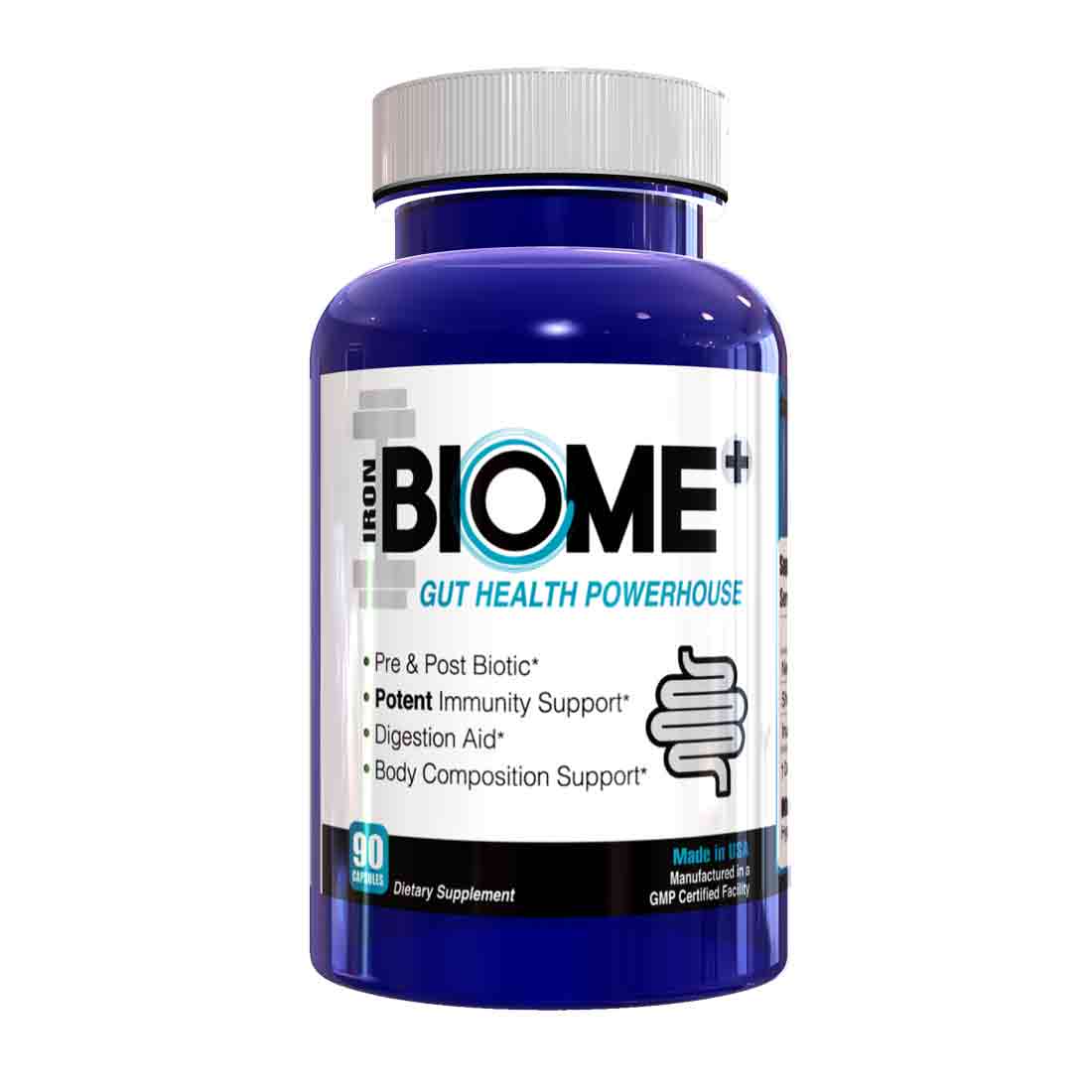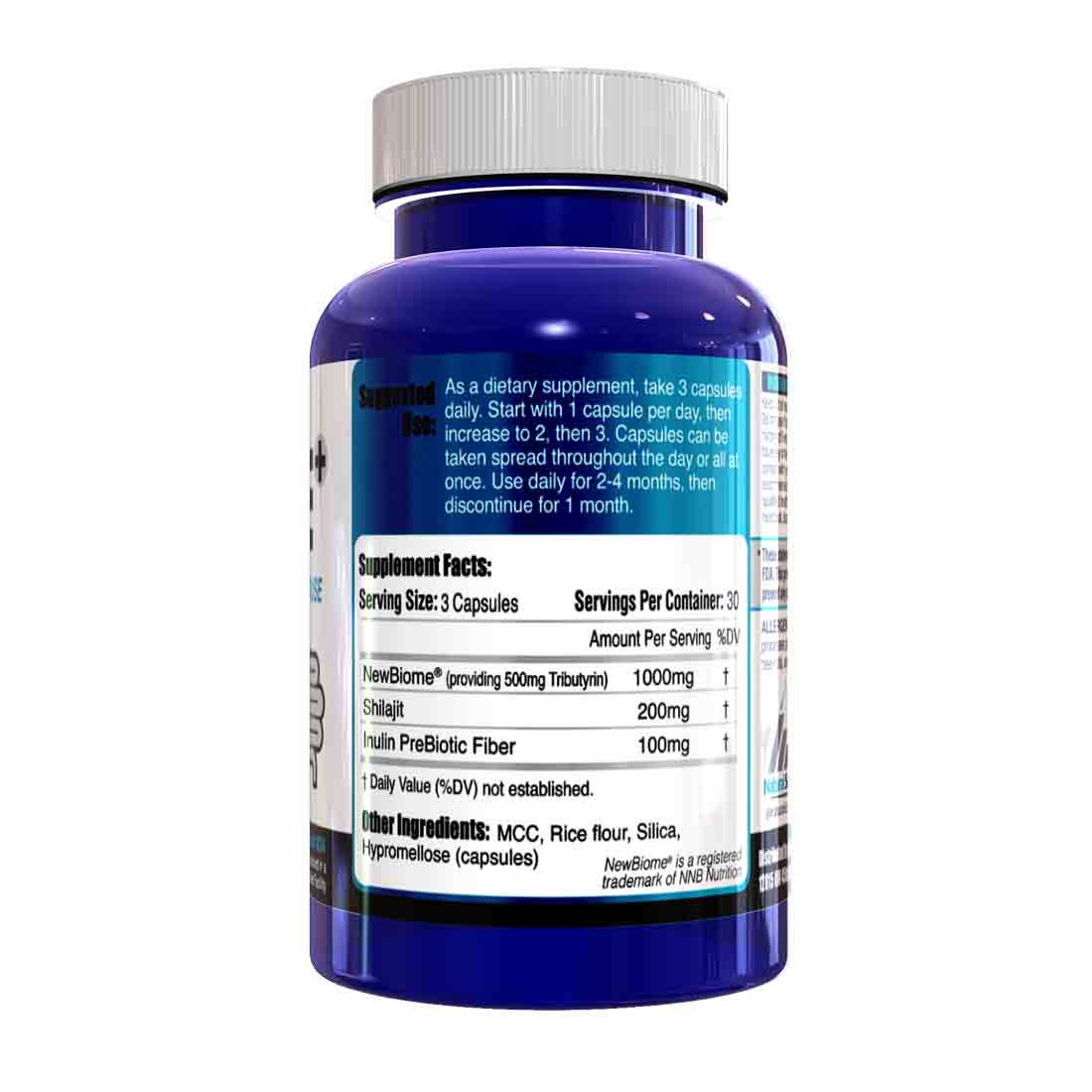 What sets Iron Biome+ apart from other so-called 'Gut Health' products? Iron Biome+ contains ZERO probiotics. That's right, ZERO. The reason behind this is simple, the benefits of Probiotics are ACTUALLY derived from what Probiotics create, known as POSTBIOTICS.

The most well known form of Postbiotic is called BUTYRATE. Butyrate is a short-chain fatty acid (SCFAs) which serves as the primary energy source for colonocytes and plays a role in regulating water and electrolyte absorption and gene expression, providing support for the epithelial barrier, modulating visceral sensitivity and intestinal motility, and helping moderate mucosal inflammation and oxidative stress.

Iron Biome+ uses a new form of Butyrate, NewBiome®. NewBiome® is actually TriButyrin, which makes the Butyrate highly bio-available (the main drawback of Butyrate), and provides this rapid absorption with no foul odor and much less discomfort.

Butyrate supplementation offers support for many potential health benefits, such as:

1. Weight Management*

2. Metabolic Wellness*

3. Gut Health*

4. Sleep Quality*

5. Immune Function*

Combined with a powerful prebiotic fiber, INULIN, which feeds the probiotics existing in your system, and the absorption boosting, trace mineral containing SHILAJIT.

IRON BIOME+ will gently improve your gut's microbiome, strengthening your body from the inside out, fighting off infections, improving bowel regularity, enhancing sleep, and even benefiting weight loss regimens.

ARMOR UP, ORDER IRON BIOME+ TODAY!