Stim Free Endurance Enhancing Fat Loss Powder
BURNING FAT NEVER TASTED SO GOOD!
Enduralean Stim Free Features:
100% Caffeine / Stimulant Free!
Endurance Enhancing – Pre-Exercise Fat Burner
Acetyl-L-Carnitine + L-Carnitine-Tartrate
Fucoxanthin + Forskolin 95%
Choline Bitartrate + Huperzine A
Stackable w/ Stimulant Based Fat Burners or Your Morning Coffee
4 Delicious Flavors!
Enduralean is a stim-free, endurance-enhancing pre-exercise fat burner. This great tasting fully loaded masterpiece contains research-backed ingredients that make ENDURALEAN an extremely effective, multifaceted fat loss aid and a vital tool in helping you obtain a truly lean, cut, and tight physique. Plus it stacks with your favorite stimulant - from your favorite preworkout to even things like coffee or tea.
Enduralean Stim Free Dosing
As a dietary supplement, consume 1-2 scoops mixed with 8-12 oz of water on an empty stomach, preferably before breakfast. An additional 1 scoop can be taken 6-8 hours later on an empty stomach. For best results, consume before exercise and use daily. DO NOT EXCEED 3 SERVINGS IN ANY 24-HOUR PERIOD. USE ONLY AS DIRECTED.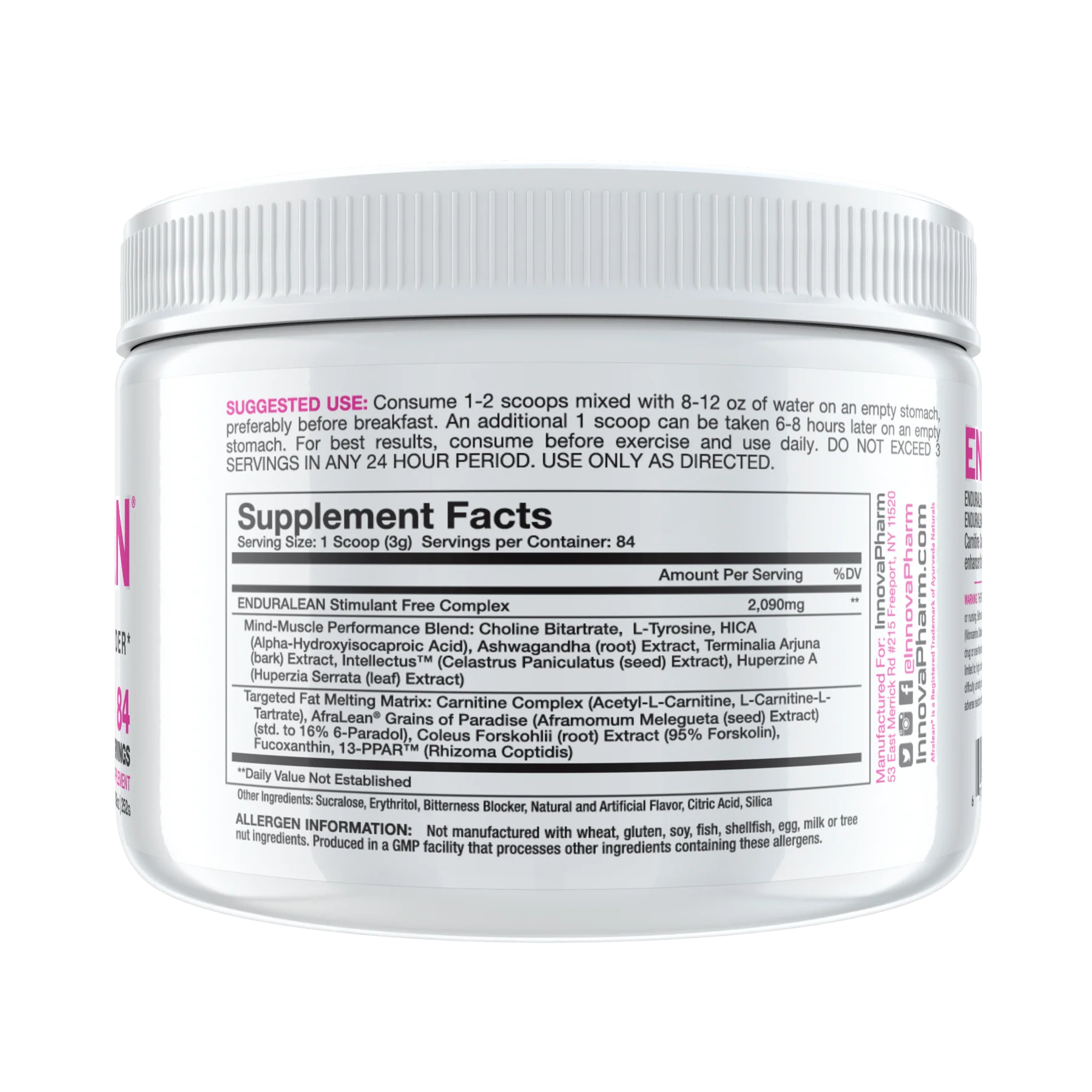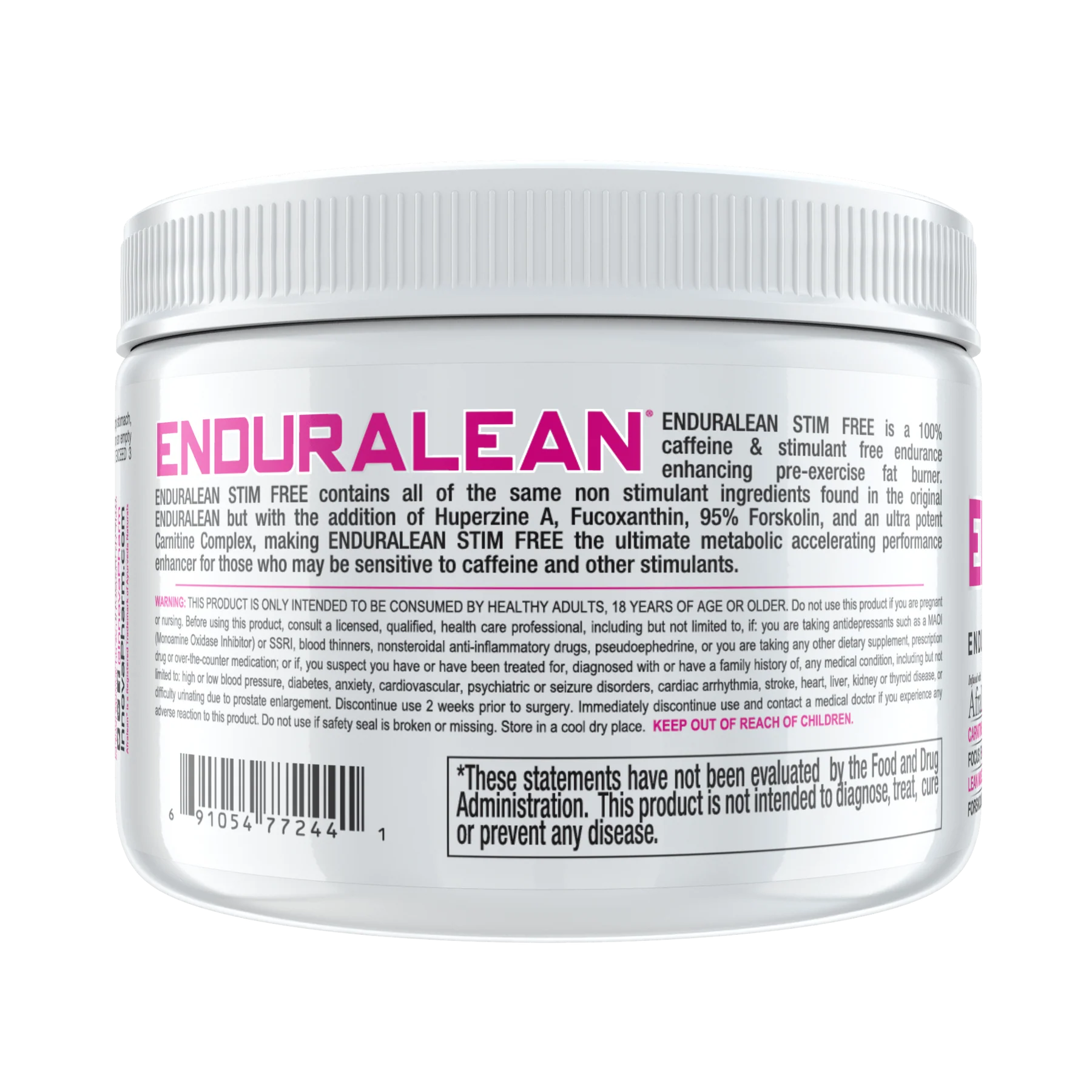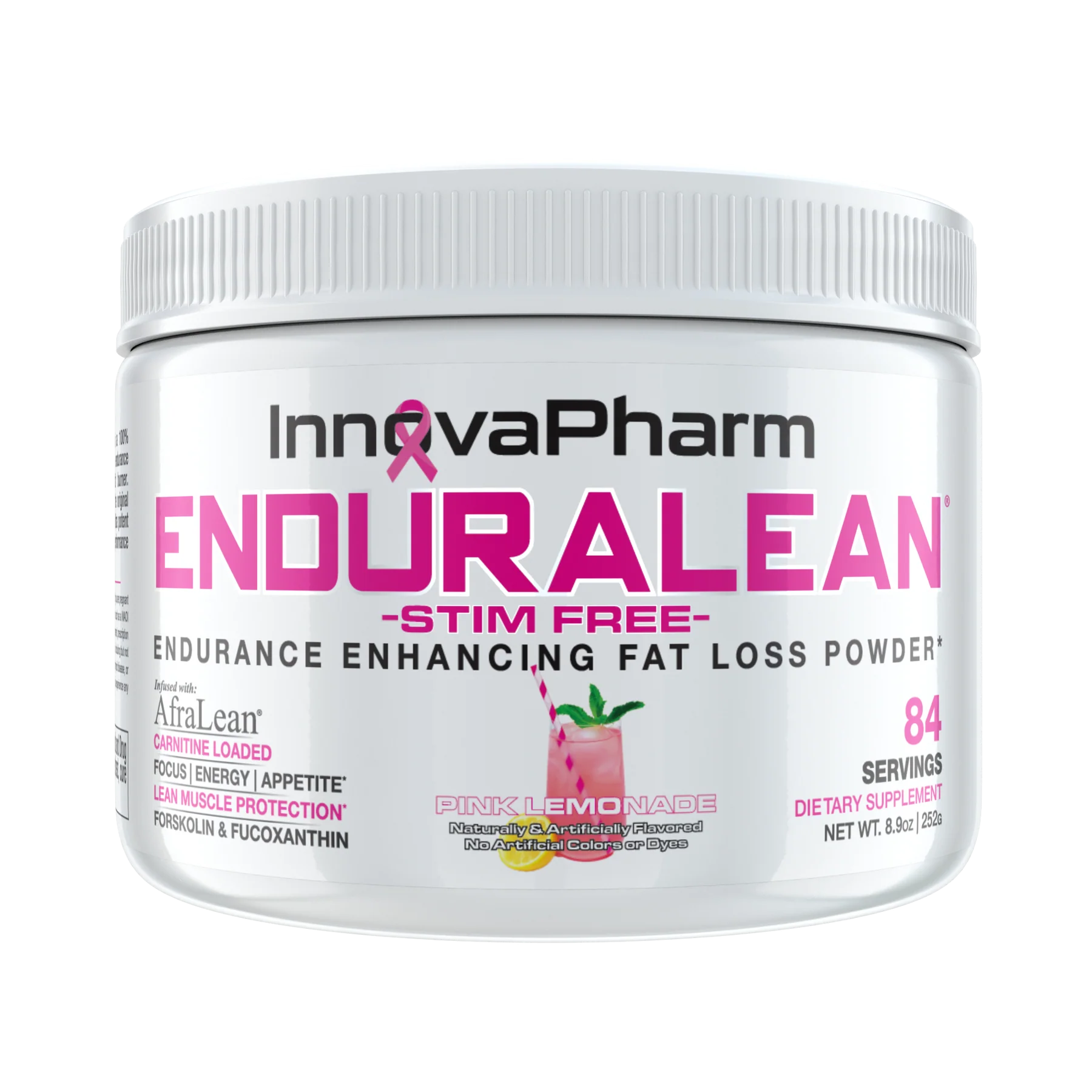 IN