Product Description
BCAAs, Astragin® And EPIC Flavors
GHOST® BCAA + Epic SOUR PATCH KIDS® flavor...what's not to love? During your workout, throughout the day or before a night out, now you can enjoy your favorite sour candy flavor around the clock!

GHOST® Full Disclosure Label
7G 2:1:1 BCAAs
Vegan Fermented
Astragin® for absorption
Instantized for superior solubility

Product Details
GHOST® Full Disclosure Label
All GHOST® products feature a 100% transparent label that fully discloses the dose of each active ingredient. Zero proprietary blends means you know what you're getting in each and every scoop.

BCAAs
7G
GHOST® BCAA delivers a massive 7G Vegan Fermented 2:1:1 BCAAs (3500MG Leucine, 1750MG Isoleucine and 1750MG Valine) per scoop.

Astragin®
Astragin® works to help improve your body's ability to absorb key amino acids, proteins and glucose...in other words, Astragin® ensures you're getting maximum benefit from every scoop of GHOST® BCAA.

GHOST® BCAA - SOUR PATCH KIDS® : AMINO ACID SUPPLEMENT
GHOST® BCAA was conceived to sustain greatness at any hour* whether its time for fitness, sport, party or anytime!

Features 7000mg of vegan fermented 2:1:1 BCAA including instantized l-leucine, l-isoleucine & l-valine
Vegan friendly, gluten free, soy free & sugar free
Sour Patch Kids® Flavored

Mix each scoop (serving) of GHOST® BCAA with 8-10oz of water or beverage of choice. Consume during or after exercise on training days or throughout the day as a performance thirst quencher.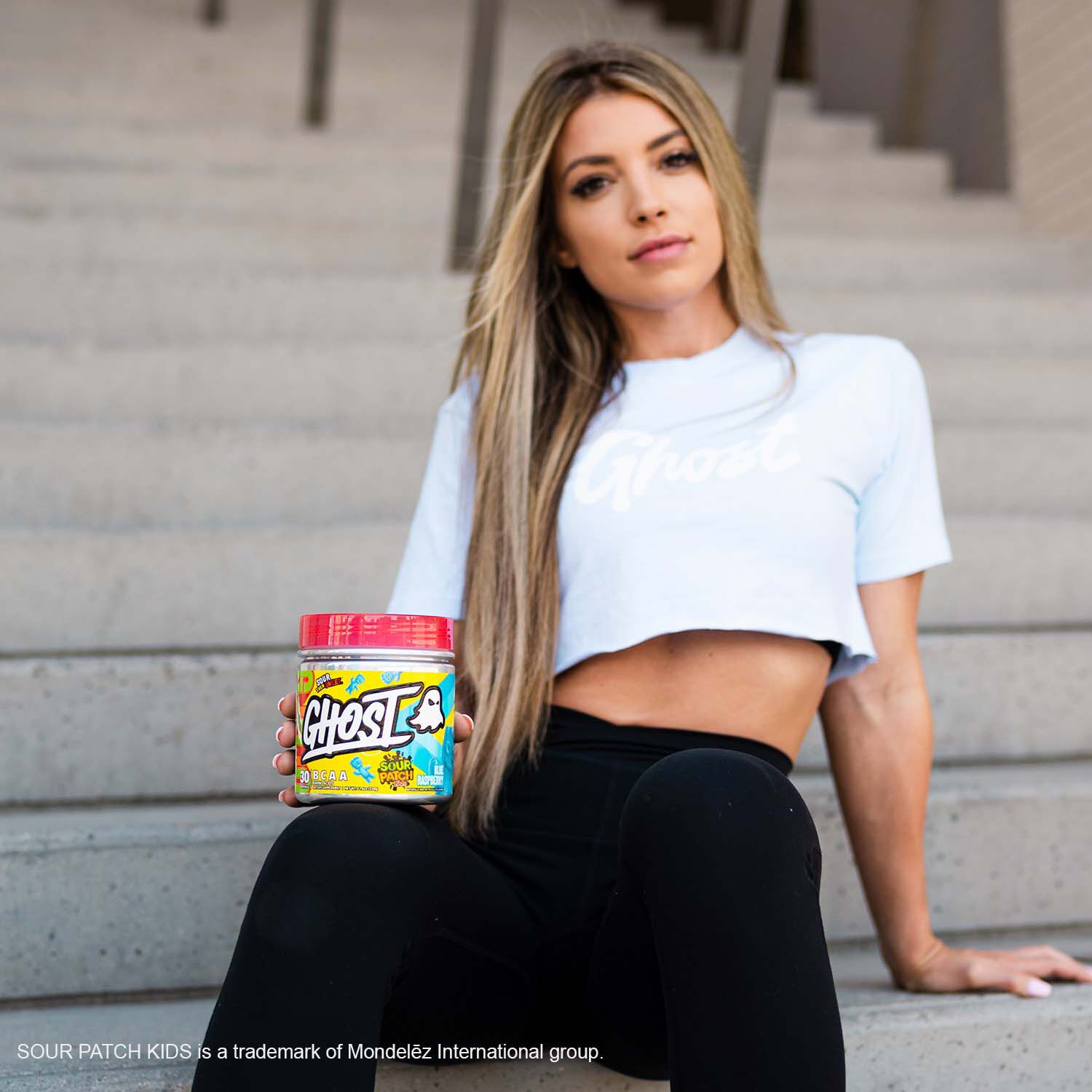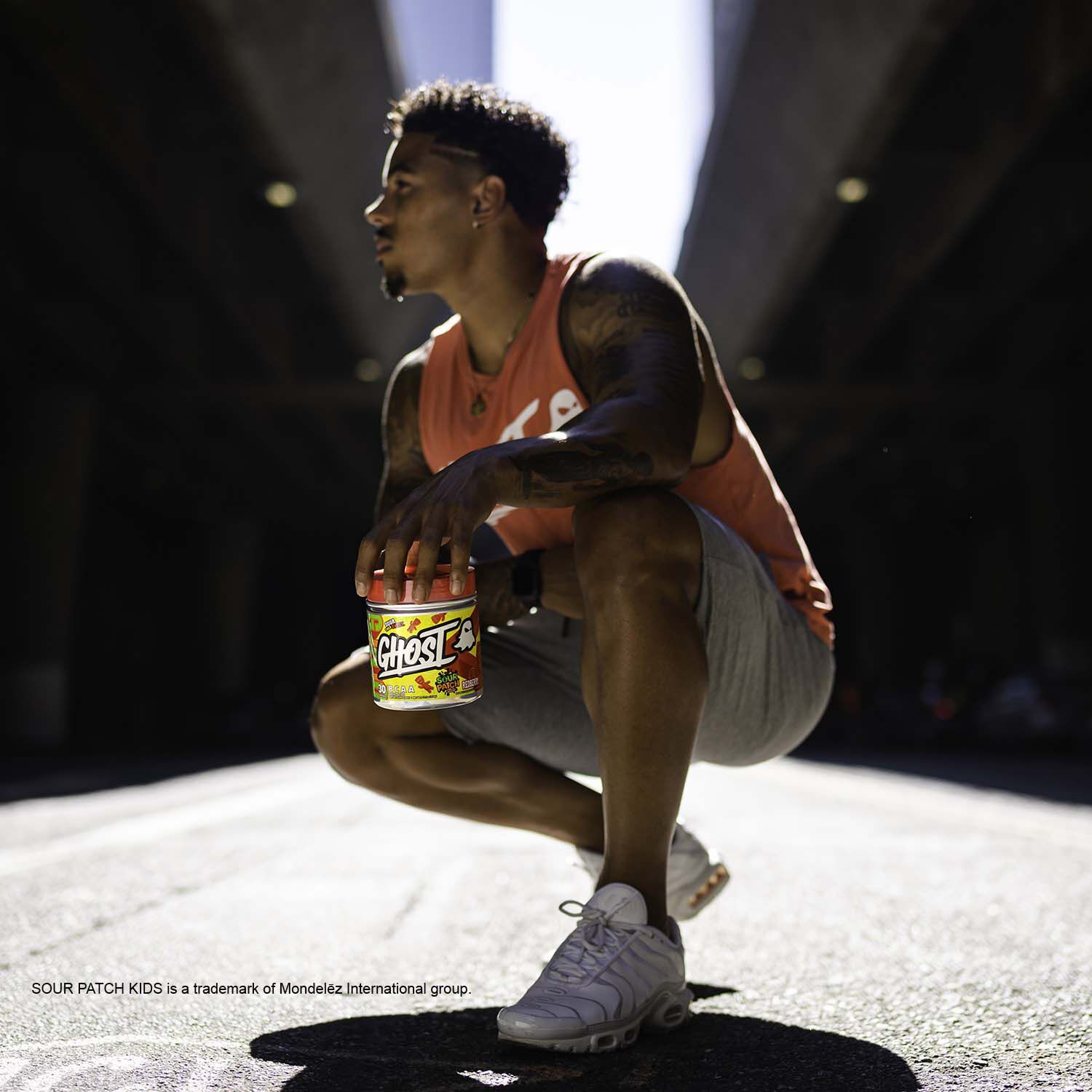 Fl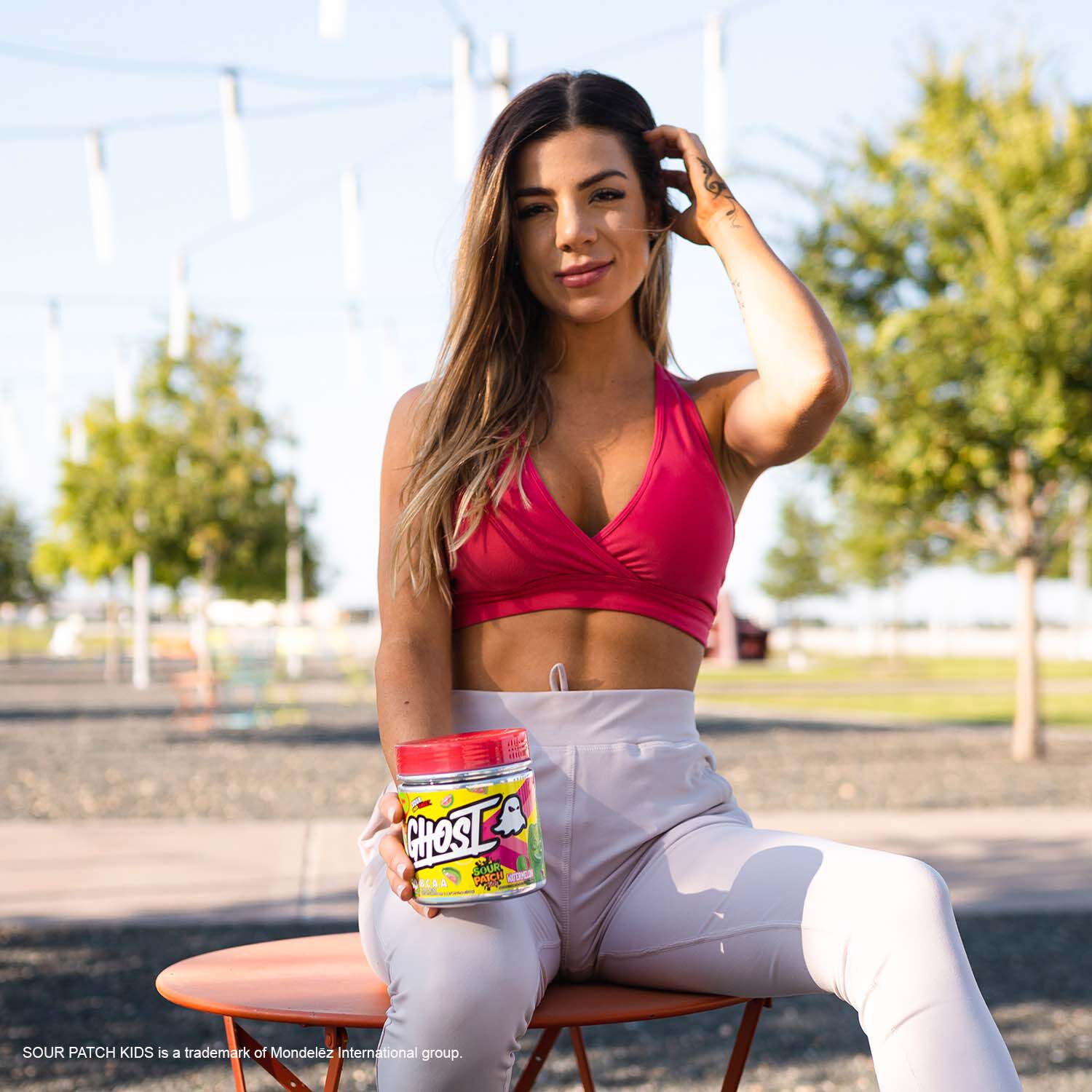 avo