Product Details
Brand: Apollon Nutrition
Goal: Improve Workout
Main Ingredient: L-Citrulline (6000 mg)
Form: Powder
Servings Per Container: 40 / 20
Serving Size: 1/2 Scoop (approx. 9.25 g) / 1 Scoop (approx. 18.5 g)
Extreme Preworkout Formula
This limited edition Hooligan version, created for Apollon athlete Luke Elsman, features a Hooligan formula tweaked to Luke's preferences and in all new flavor (for Hooligan, at least): blue raspberry lemonade.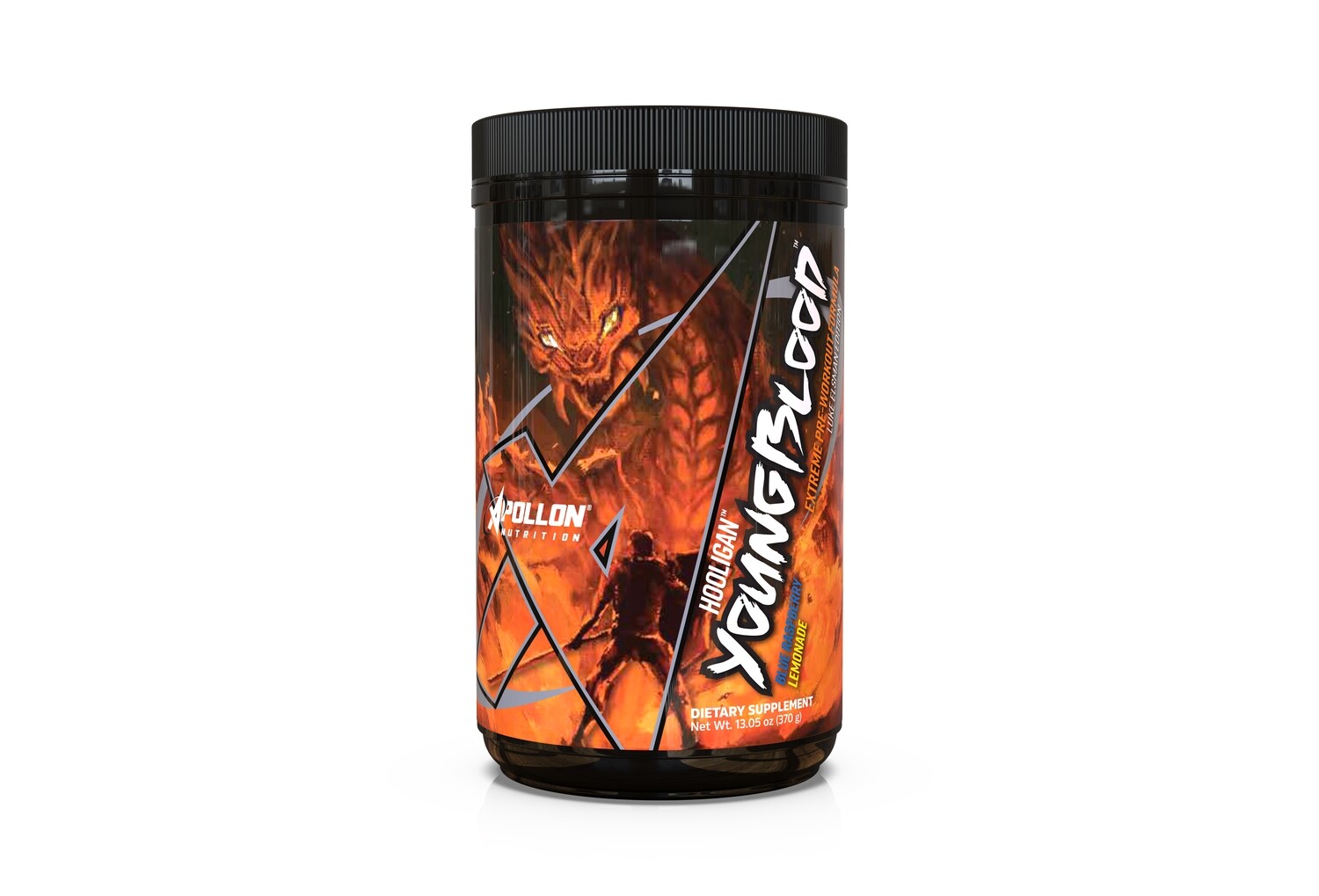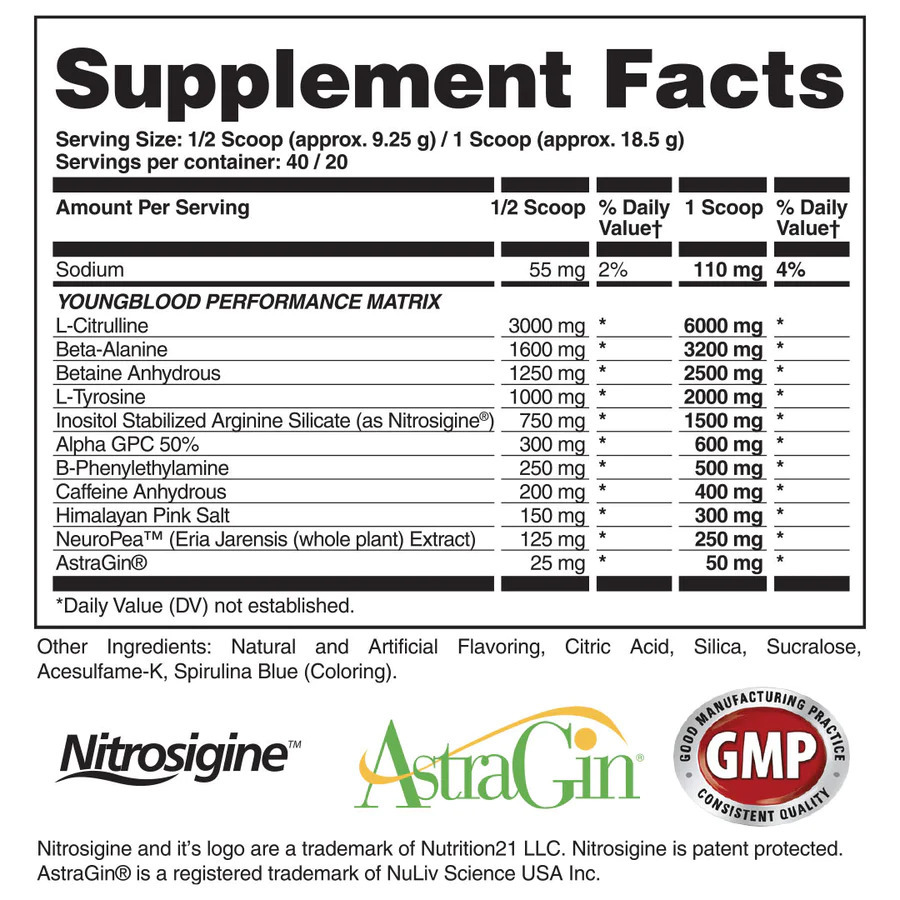 EXTREME PRE-WORKOUT FORMULA
FULLY LOADED FOR MAXIMUM EFFECTS†
Maximizes power and strength.†
Accelerates focus and intensity.†
Increases blood flow and performance.†
Zero fillers.†
100% Transparent Label.
USE WITH CAUTION!
Each massive tub of Apollon Nutrition Hooligan provides you with either 40 or 20 servings – depending on how strong you want your pre-workout to be. Basically strong or STRONG AF. That being said, you should proceed with caution when using our new and improved formula. Hooligan V5 is not your average pre-workout powder – it's an extremely potent and intense powder that cannot and will not ever be matched.
Young Blood pre workout is a spin off of the Hooligan Pre Wokrout series by Apollon Nutrition. It is also a collab between Apollon Nutrition and Luke Elsman.
This is a smoother, lower stimulant option in the Hooligan series, but still a great option for anyone.
Young Blood Pre Workout Benefits