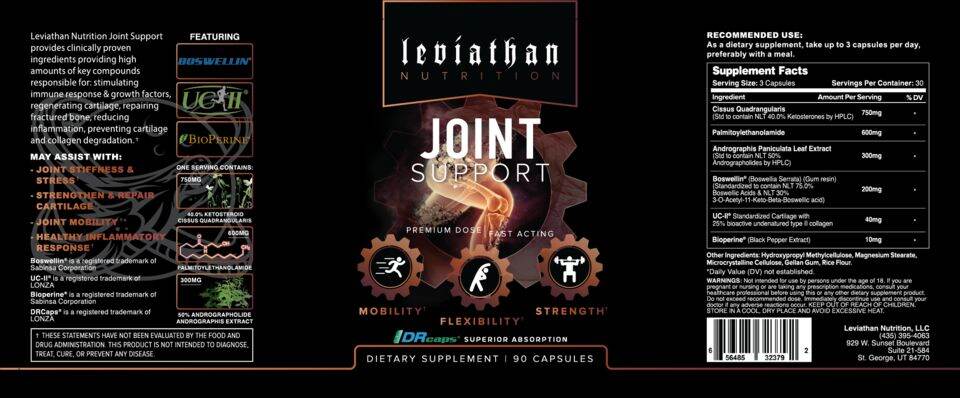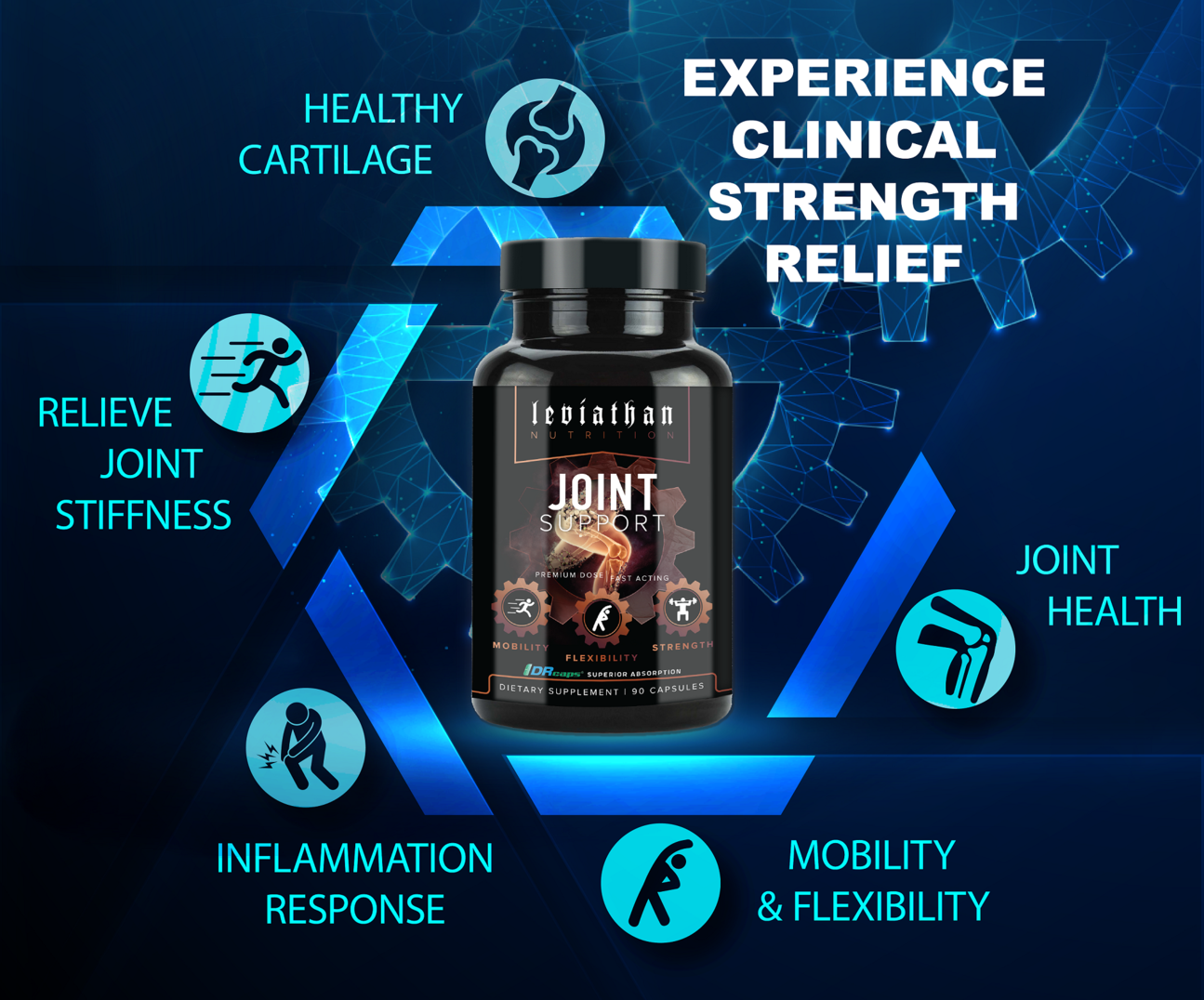 FREQUENTLY ASKED QUESTIONS
WHAT DOES JOINT SUPPORT DO? JOINT SUPPORT combines multiple clinically supported ingredients with the highest amounts of standardized active compounds that contribute to joint support and function. These ingredients are shown to benefit joint support by reducing joint inflammation, reducing degradation of cartilage and collagen, and strengthening cartilage through multiple biochemical pathways.
WHO IS THIS PRODUCT FOR? This product is for athletes who deal with joint discomfort due to the wear and tear of rigorous training on joints, as well as anyone looking to keep joint inflammation to a minimum and improve mobility and fluidity of joints in order to maintain or improve joint health over the long term.
WHEN WILL I SEE RESULTS? Improvements in movement, reduced joint pain, inflammation, and improved power response in training may occur as early as a week within use. Those with more serious or ongoing joint issues may take longer as inflammation is brought down, and the repairing of cartilage occurs to strengthen the joint as a whole.
HOW MUCH/HOW OFTEN SHOULD I TAKE? This product should be taken every day, 3 capsules per day, doses can be split and taken with meals.
May Assist with:
- Joint Pain
- Joint Stiffness & Stress
- Joint Mobility
- Strengthen & Repair Cartilage
- Muscle Health & Recovery
- Healthy Inflammatory Response
Features per serving:
- 750mg Cissus Quadrangularis:
- 600mg Palmitoylethanolamide:
- 300mg Andrographis Paniculata Leaf Extract:
-200mg Boswellia®:
-40mg -UC-II®:
-10mg Bioperine®: Black pepper extract is a potent inhibitor of the CYP3A4 enzyme, which is used in liver metabolism for some compounds that are prone to reduction reactions. The active compounds in Boswellia Serrata can be broken down in the liver via this enzyme, using Bioperine inhibits this breakdown, increasing the bioavailability of this ingredient.100